Six Principles For Guiding Christians In "Grey Areas"
Pastor David L. Brown, Ph.D.
(Originally preached in 3 messages Jan.14, 21 & 28, 2001)
Text: Romans 14:1 to 15:7
Overview
In Romans 14:1 to 15:7 the Apostle Paul points out 6 principles for guiding Christians in questionable things, matters of preference or the so called "gray areas". These six principles are stated in question form, so that the Christian can test his or her own live by them.
Outline of the 6 Principles
Am I Fully Convinced (14:1-5)
Am I Doing This Unto The Lord (6-9)
Will It Stand The Test At The Judgment Seat (10-12)
Am I Causing Others To Stumble (13-21)
Am I Doing This By Faith (22-23)
Am I Pleasing Myself or Others (15:1-7)
Introduction
The Bible is clear -- some things are wrong!
Without a doubt there are the so call "black or white issues. As believers, we need to be sure that we are not involved in those things. Likewise, if a brother or sister in Christ is disobeying the Word of God, it is in order to reprove, rebuke or exhort them to repent and obey the Word. Here are several examples.
Galatians 1:6-9 "I marvel that ye are so soon removed from him that called you into the grace of Christ unto another gospel: 7 Which is not another; but there be some that trouble you, and would pervert the gospel of Christ. 8 But though we, or an angel from heaven, preach any other gospel unto you than that which we have preached unto you, let him be accursed. 9 As we said before, so say I now again, If any man preach any other gospel unto you than that ye have received, let him be accursed." (It is right to expose, oppose and those who teach false doctrine)
Colossians 3:8-9 "But now ye also put off all these; anger, wrath, malice, blasphemy, filthy communication out of your mouth. 9 Lie not one to another, seeing that ye have put off the old man with his deeds;" (It is right reprove, rebuke, exhort and urge restoration in these cases)
Galatians 5:19-21 "Now the works of the flesh are manifest, which are these; Adultery, fornication, uncleanness, lasciviousness, 20 Idolatry, witchcraft, hatred, variance, emulations, wrath, strife, seditions, heresies, 21 Envyings, murders, drunkenness, revellings, and such like: of the which I tell you before, as I have also told you in time past, that they which do such things shall not inherit the kingdom of God." (It is right reprove, rebuke, exhort and urge restoration in these cases)
Ephesians 5:3-4 "But fornication, and all uncleanness, or covetousness, let it not be once named among you, as becometh saints; 4 Neither filthiness, nor foolish talking, nor jesting, which are not convenient: but rather giving of thanks." (It is right reprove, rebuke, exhort and urge restoration in these cases)
The Bible is clear -- some things are right!
When believers do right, it is appropriate to encourage them to continue and even praise them for doing right as the Apostle Paul did in 1 Corinthians 11:2. Here are several examples of things that are rightÖ
Ephesians 4:32 "And be ye kind one to another, tenderhearted, forgiving one another, even as God for Christ's sake hath forgiven you."
Ephesians 5:1-2 "Be ye therefore followers of God, as dear children; 2 And walk in love, as Christ also hath loved us, and hath given himself for us an offering and a sacrifice to God for a sweetsmelling savour."
1 Peter 1:22 "Seeing ye have purified your souls in obeying the truth through the Spirit unto unfeigned love of the brethren, see that ye love one another with a pure heart fervently:"
The passage of Scripture we are addressing in this message does not have any bearing on the things that are clearly right or wrong in the Scriptures. The Bible leaves NO WIGGLE ROOM when addressing a wide variety of moral and doctrinal issues.
The focus of this message has to do with what could be called "the gray" areas, that is, the non-essentials, or matters of preference.
Our text makes it obvious that the believers at Rome were divided over special diets and special days. If we were to examine Paulís first letter to the Corinthians, we would see that they were divided over human leaders. It must have been an issue of personality and style because there was no problem with the doctrine or morals of the men mentioned (1 Corinthians 1:10-13; 6:1-8). Diets, days, leadership styles, etc. are matters of opinion, and personal preference and not matters of doctrine or morality!
Six Principles For Guiding Christians In Grey Areas
I suggest you read our text carefully (Romans 14:1 to 15:7). I remind you again that Paul lays down six basic principles that are to guide Christians when it comes to "the gray areas" or matters of opinion. I am stating these six principles in question form, so that each of us might test our own lives by them.
1) Am I Fully Convinced? (1-5)
They key verse in this section is 5b Ė "Let every man be fully persuaded in his own mind."
Before we come to the phrase in that verse, letís look at the verses preceeding versesÖ
"Him that is weak in the faith receive ye, but not to doubtful disputations. 2 For one believeth that he may eat all things: another, who is weak, eateth herbs. 3 Let not him that eateth despise him that eateth not; and let not him which eateth not judge him that eateth: for God hath received him. 4 Who art thou that judgest another man's servant? to his own master he standeth or falleth. Yea, he shall be holden up: for God is able to make him stand. 5 One man esteemeth one day above another: another esteemeth every day alike. Let every man be fully persuaded in his own mind." Romans 14:1-5
Verse 1-5
It is clear from the context that Paul is addressing believers. But, it is also clear that there are two groups of believers; strong believers and the weak believers; mature believers and immature believers. Romans 15:1 points this out. The key point in this passage is that there is room for both strong Christians and weak Christians in the Church. I know this because of what it says in Romans 14:1. Those that are weak in the faith we are to receive. But, we are not to argue with a believer who is immature in the faith over issues that are insignificant. That will likely do more harm than good.
The specific issues mentioned in this context areÖ
1. Eating everything or eating herbs (v.2) - The Greek word translated herbs is lacanon - lachanon (lakh'-an-on; 3001), which technically means to dig and is the common Greek word used for any herb or vegetable. The believers at Rome were divided over whether to eat meat offered to idols, or unclean meats, or whether to be vegetarians. Both had good reasons for their preferences!

2. Celebrating or not celebrating special days (v.5) Ė The believers in Rome were divided over the issues of special days. There were those Christians who thought it was a sin not observed the Jewish Holy days. And yet there were other Christians who refused to celebrate them because they were no longer under the law!
The pressing question is, which group was right? The answer is, neither and both! Hereís why. These two issues are neither doctrinal nor moral! It all has to do with why you are doing what you are doing. Romans 14:17 says, "For the kingdom of God is not meat and drink; but righteousness, and peace, and joy in the Holy Ghost." Let me explain. If, from your heart, you purpose to honor God by observing a special day as holy unto the Lord, that glorifies the Lord. If another Christian considers every day the same and lives a Christ honoring life, thatís fine by God as well. Turning to the issue of foods, if a Christian eats meat because he is totally convinced that that honors the Lord, that is acceptable (Acts 11:8-9). Yet, the person who eats only vegetables, because for years he worshipped idols by sacrificing meat to those idols and eating a portion of that offering, but now has turned to Christ, and eats only vegetables to honor the Lord, He understands that also.
While this may seem confusing to you, my point is this. It all comes down to motive! If your purpose is to glorify God, that is what matters. God receives both the believer who eats meat and the one that eats vegetables; the one who honors Him on a special day and the one who honors Him every day. As verse 3 notes, "for God hath received him" and "God is able to make him stand" (v.4).
Application: While we do not have the exact "gray areas" to contend with today, there are many other matters of preference that Christians must deal with today. One believer may prefer one style of clothing to another. As long as they are modest, it does not matter. When I was an assistant pastor at my first church, the Senior Pastor instructed me that I was only to wear a white dress shirt for the services. Not colors and no stripes. I was under his authority and so I complied. Today, I sometimes wear colored or striped dress shirts. I believe that is just fine.
There are some Christians who celebrate Christmas and other who do not. As long as those who celebrate it do so to the glory of God thatís just fine. But it is equally acceptable not to celebrate it as well. There are some Christians who do not cook on Sunday, but do all their cooking on Saturday. Their purpose is to honor the Lord on Sunday. Thatís great. My wife prepares a wonderful meal, usually the best meal of the week on Sunday and we thank God for His bounty.
Years ago, I preached one Sunday in a Baptist Church in Holland Michigan. There was a nice basketball hoop in the driveway and I could tell that it was not just there for looks. Since I had to be there for the entire day, I suggested that we shoot some free throws. That was greeted with a less than receptive response. I discovered that the folks I was staying with would have considered that to be a sin to shoot baskets on the Lordís Day. In the summer time, after church, I often cook the meat for lunch on the grill outside. Sarah and I have shot many hoops together waiting for the meat to be done and I do not see a problem with that. But I can tell you that if those folks came over to visit me, I would not do it!
Some Christians do not drink beverages with caffeine, while other do. As long as those who do are not addicted to it, I donít think that it matters one way or the other.
The first point is clear enough. In the "gray areas," in matters that are neither doctrinal nor moral, be fully persuaded in your own mind that what you are doing glorifies God and allow others the same freedom.
Letís move on to the second principleÖ
2) Am I Doing This Unto The Lord? (6-9)
"He that regardeth the day, regardeth it unto the Lord; and he that regardeth not the day, to the Lord he doth not regard it. He that eateth, eateth to the Lord, for he giveth God thanks; and he that eateth not, to
the Lord he eateth not, and giveth God thanks. 7 For none of us liveth to himself, and no man dieth to himself. 8 For whether we live, we live unto the Lord; and whether we die, we die unto the Lord: whether we live therefore, or die, we are the Lord's. 9 For to this end Christ both died, and rose, and revived, that he might be Lord both of the dead and living." Romans 14:6-9
This section presents a powerful statement against "doing your own thing" or the attitude, "itís my own life, so Iím going to live it like I want to!" In fact, if you are a believer you are not your own, belong to the Lord and therefore everything you do must please Him!
Too often Christians defend questionable activities or habits in their lives to mask the pursuit of their own selfish pleasure. They cannot honestly say, this is unto the Lord or this is for the glory of God.
Hereís an example. I will never forget visiting in the home of one of my memberís years ago. The lady was very sick. She was having breathing problems. I saw cigarettes in the ashtray and so I confronted her about her smoking. She protested with this rationalization. She said, "I take my cigarettes, put them on a tray and asked God to bless them. Then I smoked them." I was the one who protested next. I cited 1 Corinthians 6:19-20 "What? know ye not that your body is the temple of the Holy Ghost which is in you, which ye have of God, and ye are not your own? 20 For ye are bought with a price: therefore glorify God in your body, and in your spirit, which are God's." Then I said, "I do not believe you can smoke to the glory of God, even if you pray over your cigarettes."
Whatever we do is to glorify God, right down to the things we eat or drink! 1 Corinthians 10:31 "Whether therefore ye eat, or drink, or whatsoever ye do, do all to the glory of God."
My point is simply this. When it comes to the non-essentials, matters of preference or so-called "gray areas" our focus must not be, I like doing this and the Bible does not prohibit it, so I am going to do it, but am I doing this unto the Lord. Will it glorify Him? Our first responsibility is to the Lord! Verses 7 and 8 make it clear that no Christian lives to himself. If he does live to himself, he acts inconsistently with his character. We ought to consider ourselves as under obligation to God in every action of our lives. After all we are "bought with a price."
To live "unto the Lord" (v.8) means that in all things we regard His will as the sole rule of our conduct, and His approval is our great aim in all that we do. It supposes that we are entirely at His disposal, blessing Him whether in adversity or prosperity. We submit to His dispensations in what He gives or takes away. Finally, we only live to serve Him, and show forth His praise. Whether, then, the Christian lives or dies, he belongs to the Lord, desiring that the Lord may use as He sees best; confident that, as being the object of the Saviorís love, whatever may befall him, he is safe in the Lordís hands.
Letís move on to the third principle we are to use to guide us in the non-essentials, matters of preference or so-called "gray areas."
3) Will It Stand The Test At The Judgment Seat? (10-12)
"But why dost thou judge thy brother? or why dost thou set at nought thy brother? for we shall all stand before the judgment seat of Christ. 11 For it is written, As I live, saith the Lord, every knee shall bow to me, and every tongue shall confess to God. 12 So then every one of us shall give account of himself to God." Romans 14:10-12
I remind you that we are not dealing with black or white issues where the Bible gives us definitive direction. We are dealing with matters of preference or the so-called "gray areas." Let me give you an illustration. Years ago I purchased an old Lincoln Continental Mark IV. It was in good condition and loaded. It had a big engine, was jet black, and long and low. It had power leather seats, power windows, power locks, a tilt steering wheel and cruise control. I really enjoyed that car. But, several people criticized me, saying that a preacher shouldnít have a luxury car like that. The truth is, I purchased the car for $1400. I got an excellent deal on the car. It served me well all the years I owned it.
The Bible does not tell us what kind of car we should drive. The kind of car you drive is a matter of preference. When it comes to preferences, it really does not matter if you have a different preference than someone else provided it passes the test. Romans 14:10-12 is saying donít criticize other Christians in the non-essentials. Jesus Christ will judge us all! And what will he judge? He will judge our service to Him, that is, our works, not our sins. The believerís sins have already been judged (see Colossians 2:13-14). Christ paid for them by shedding His own blood on the Cross.
Thereís an old saying that says a horse that is pulling canít buck and a horse that is bucking canít be pull. My Christian friends, if you are busy serving the Lord, you arenít going to have the time to be concerned about what kind of car another Christian drives. You wonít get in an argument over which home school curriculum is the best, because all that matters is which one is best for your family. You wonít have time to argue whether women should wear make-up or not. (A pastor friend of mine used to say, if the barn need some paint, paint it!). You will refuse to take sides on whether a Christian should own a television. It is not worth the effort to argue about whether Christians should eat out on Sunday. These are the types of things that are preference issues. Instead of judging others in matters of preference, would do better to judge our own lives and be sure our works will past the test at the Bema Seat of Christ. 1 Corinthians 3:10-15 gives us a glimpse into the workings of the Bema or Judgment Seat of Christ. If we make Jesus Christ Lord of our lives and obey Him, then and only them will our works pass the test. 1 John 2:28 reminds us -- "And now, little children, abide in him; that, when he shall appear, we may have confidence, and not be ashamed before him at his coming."
Letís begin by looking at the fourth principle.
4) Am I Causing Others To Stumble? (13-21)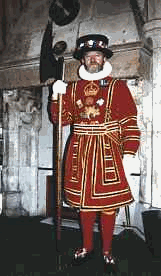 Linda and I have been to London, England four times. Two of those four times we visited the Tower of London. The Royal Jewels are kept there and many other interesting artifacts. It is a virtual museum of ancient history. There are all kinds of Armour and a wide variety ancient weapons. Yeomen, nick named Beefeaters, greet you at the castle gate and if you have the time, be sure to join the guided tour they conduct. It is worth the time. Once you get inside the castle walls you will see a white and cream stone building, interestingly enough called the White Tower, in the center of the complex. In ancient times, the King and royal family lived on the top floor.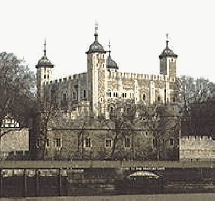 At each corner of the building is a tower. These are actually the only means of getting to the upper floors. Before you climb the narrow, cramped stairway to the other levels of the building, the Beefeater warns you to watch your step, because there are a number of "trip steps" in the flight of stairs. These "trip steps" are higher or lower than the other steps. The reason for this is because they were intended to trip anyone who might be charging up the to the kings residence to attack him or his family.
I have shared this story with you because the theme of verses 13-21 is stumbling. While the goal of the makers of the White Tower was to cause other to stumble, the Apostle Paul is telling believers not to use their Christian liberty to cause other to stumble. Letís briefly look at the word stumblingblock. It is the translation of the Greek word proskomma - proskomma (pros'-kom-mah; 4348). It means a stub. It refers to an obstacle in the way which if one strikes his foot against it he stumbles or falls.
There is a second phrase that comes into play here -- an occasion to fall. It is just one word in the Greek Ė skandalon - skandalon (skan'-dal-on; 4625). This is a synonym of the word we have just looked at. This word occurs 15 times in the New Testament. In the King James Bible it is translated offence 9 times, stumbling block 3 times, occasion of stumbling 1 time, occasion to fall 1 time, and thing that offends 1 time.
Now, I must point out that the use of these words is figurative. Paul is not speaking of physically tripping up someone! However, he is saying do not do anything that is going to drawn another believer into error or sin. Thatís exactly the intent of Romans 14:13, "Let us not therefore judge one another any more: but judge this rather, that no man put a stumblingblock or an occasion to fall in his brother's way."
If we practice our Christian liberty in such a way that we offend a new believer, then we are wrong.
Consider this example. Letís say that I won a Jewish man to the Lord. I know it is important to disciple him, so I invite him over to my house. Now one of my favorite meats is honey-baked ham. It is absolutely scrumptious and it is very expensive. But I must tell you something. Though there is nothing wrong with eating ham, it would likely cause my new Jewish brother in Christ to stumble and therefore it would be wrong for me to do it. Why? Look at Romans 14:14-15 "I know, and am persuaded by the Lord Jesus, that there is nothing unclean of itself: but to him that esteemeth any thing to be unclean, to him it is unclean. 15 But if thy brother be grieved (distressed) with thy meat, now walkest thou not charitably. Destroy not him with thy meat, for whom Christ died."
Obviously, the loving thing to do is to serve something kosher. There will be plenty of time later to teach him about his liberty in Christ. Look at verse 21 -- "It is good neither to eat flesh, nor to drink wine, nor any thing whereby thy brother stumbleth, or is offended, or is made weak."
The point is clear. Though we have liberty in Christ, we must not use that "liberty for an occasion to the flesh, but by love serve one another." (see Galatians 5:13). If my actions would be a stumbling block to a brother or sister in Christ, forego that action. It is not worth dividing over minor matters. We need to major on righteousness, peace and joy in the Holy Spirit according to verse 17. And, we need to help each other grow in the Lord according to verse 19.
Donít be a stumbling block! NextÖ
5) Am I Doing This By Faith? (22-23)
In reality the question is, can I do this with a clear conscience? Verse 22 notes, "Happy is he that condemneth not himself in that thing which he alloweth." Far too many Christians carelessly engage in practices that even the world questions. They never come to grips with the fact of "whatsoever is not of faith is sin." (Verse 23). Listen Christian; it is of the utmost importance that you be right with God. If you have doubts in your mind about whether something is right, then just donít do it! You cannot live in joy and peace when your conscience is condemning you. The Christian who engages in practices with a doubtful mind is condemning himself and those practices by his attitude. Again, "whatsoever is not of faith is sin."
Finally to the sixth and final guiding principleÖ
6) Am I Pleasing Myself or Others? (15:1-7)
"We then that are strong ought to bear the infirmities of the weak, and not to please ourselves." Romans 15:1
Verse 1 is pretty blunt! The mature believer ought lift up or support the weaker believer even if it means sacrificing some of our own liberty in Christ. Donít belittle them or blast them, but seek to build them up in the faith. Verse 2 says, "Let every one of us please his neighbour for his good to edification." Thatís exactly what Christ did. He bore our reproach (verse 3).
This section concludes with these words -- "Wherefore receive ye one another, as Christ also received us to the glory of God." Romans 15:7
In summary, we have carefully looked at the six guiding principles for dealing with questionable things or gray areas. They are in question formÖ

Am I Fully Convinced? (14:1-5)
Am I Doing This Unto The Lord? (6-9)
Will It Stand The Test At The Judgment Seat? (10-12)
Am I Causing Others To Stumble? (13-21)
Am I Doing This By Faith? (22-23)
Am I Pleasing Myself or Others? (15:1-7)
Memorize these questions and then put each things to the test that are not clearly addressed in the pages of the Bible.