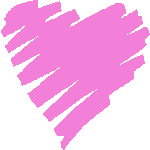 Welcome to the family of God! If you are reading this, it is likely that you have recently trusted Jesus Christ as your Savior. You recognized that you were a sinner, lost and on the way to a Christ-less eternity in Hell. You have believed, with all of your heart, that Jesus Christ is God in the flesh, that He died on the cross for your sins, that He rose from the grave, and that He desired to be your Savior. He offered you the gift of salvation at His expense!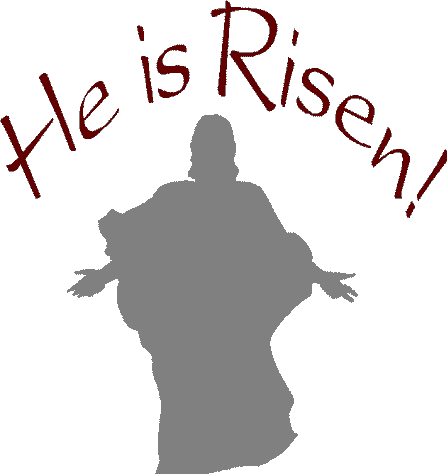 How did you become one of Godís family members? You have accepted His offer by faith. The Bible says "But as many as received him, to them gave he power to become the sons [literally, the children] of God, even to them that believe on his name," John 1:12. When you invited Jesus Christ to be your personal Savior, God placed you into His family. He is now your Heavenly Father! The significance of your decision may be unclear to you now, but it is the most important decision you can ever make. Your eternal destiny of Heaven or Hell was chosen by your decision.
You may be asking, "Now that I am saved, what am I supposed to do?" This brochure is given to you with the hope and prayer that you will continue on in your new family, and serve the Lord Jesus Christ for the rest of your life!
The following steps will give you a brief outline of how you can grow. Please read them carefully!
1. Read Your Bible
The Bible is the very Word of God, and it is through reading and studying it that God speaks to the believerís heart. What He says is vital and beneficial!
2 Tim. 3:16-17 reads, "All scripture is given by inspiration of God, and is profitable for doctrine, for reproof, for correction, for instruction in righteousness: That the man of God may be perfect, throughly furnished unto all good works."
These verses teach that the Bible is inspired, that is, breathed out by God. It is profitable for doctrine, which means that it teaches what is right; for reproof, which means that it teaches what is not right; for correction, which means that it shows how to correct the wrong; for instructions in righteousness, which means that it teaches how to keep it right.
Observe what the following verses teach about Godís Word.
But his delight is in the law of the LORD; and in his law doth he meditate day and night, Ps. 1:2.
Thy word is a lamp unto my feet, and a light unto my path, Psalm 119:105
As newborn babes, desire the sincere milk of the word, that ye may grow thereby: If so be ye have tasted that the Lord is gracious, 1 Pet. 2:2-3
Begin reading your Bible every day. Start in the Gospel of John, reading at least one chapter. Ask God to give you understanding. You can learn His Word!
2. Pray
Prayer is the means by which you speak to God. Spend time each day talking to Him. Through prayer, you can worship and thank Him for Who He is and what He has done. You can confess your sins (1 John 1:9) and pray about lifeís challenges, the salvation of unsaved loved ones and friends, victory over personal sins, direction for a difficulty in your life, wisdom for living the Christian life, the nationís leaders, your church and pastor, requests you may have heard, etc. God loves you to talk to Him!
The following verses teach the importance of prayer.
I cried unto the LORD with my voice; with my voice unto the LORD did I make my supplication. I poured out my complaint before him; I shewed before him my trouble, Psalm 142:1-2
And he [Jesus Christ] spake a parable unto them to this end, that men ought always to pray, and not to faint," Luke 18:1
Be careful for nothing; but in every thing by prayer and supplication with thanks-giving let your requests be made known unto God. And the peace of God, which passeth all understanding, shall keep your hearts and minds through Christ Jesus, Phil. 4:6-7
Set a specific time to pray every day. Try to pray for about ten minutes to begin. Remember, prayer is communion with God! Be reverent and thoughtful.
3. Attend a Bible Believing, Bible Preaching Church
It is important to become involved in a church that preaches the Word of God. This may sound strange, but there are many churches that do not! (If you are not sure, contact the Alpha Womenís Center and they will give you a brochure with various churches.)
Church membership is important, as it provides the setting for that which the Lord commands, such as:
Baptism, Mt. 28:19; Acts 2:41
Communion, Lk. 2219-20; 1 Cor. 11:23-32
Fellowship with other believers, Acts 2:42, Heb. 10:25
Giving of your finances, 2 Cor. 9:5-8
Involvement in ministry, Rom. 12:6-8, 1 Cor. 4:1-2
Collective worship, Acts 2:46-47

There are many that minimize the importance of church attendance, but you need to realize that God is working through the church! It is for the church that Jesus Christ died (Acts 20:28, Eph. 5:25), and it is the bride of Christ, (Rev. 19:7-9), and the body of Christ (Eph. 1:22-23). The church has the authority, through Jesus Christ, to carry out His mission on earth. You must be a part of it if you desire to please Him.
4. Witnessing
It is important for you to tell others about your salvation experience. It may be difficult at first, as you may think that your family and friends may reject you. However, you may be the person God uses to bring them to the same decision!
You do not have to be a Bible college graduate to share your faith. You can tell them how you trusted Jesus Christ as Savior, and become familiar and use verses such as Romans 3:23, 6:23, 5:8 and 10:9, 10 and 13 to help them understand, believe and call upon the Lord for salvation.
Do not be ashamed to share it! The Lord Jesus Christ taught "For whosoever shall be ashamed of me and of my words, of him shall the Son of man be ashamed, when he shall come in his own glory, and in his Father's, and of the holy angels." Luke 9:26. It is also out of your love for the Lord Jesus-and the person you would like to come to Him for salvation, that should motivate you.
The New Birth Certificate
I, _________________ , received the Lord Jesus Christ as my Savior on _________________ .
By Godís words from the Bible, I realized that I am a sinner, that Jesus Christ died on the cross to save me from my sins, that He rose from the grave, and offered the gift of eternal life to me. I accepted it by faith!
1 John 5:11-13 is my reminder.